COPIC HUMANITARIAN AWARD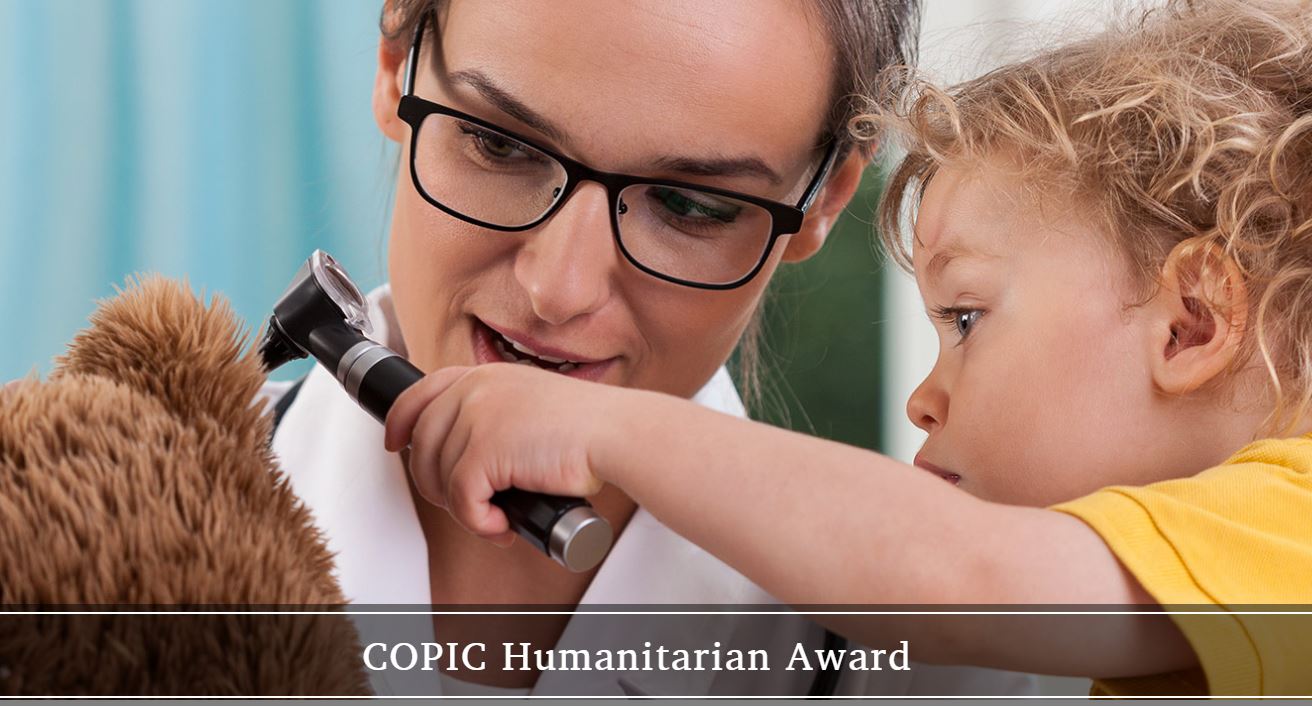 NDMA Seeks Nominations for $10,000 COPIC Humanitarian Award
The COPIC Humanitarian Award is presented each year to honor a physician for volunteer medical services and contributions to the community. The award seeks to recognize physicians who volunteer outside the spectrum of their day-to-day lives.
The recipient of the award designates a $10,000 donation from COPIC to be provided to a health care-related 501(c)(3) organization within their respective state. If you know a worthy candidate, please nominate him or her for this award.
Download a nomination form here.
---
The award will be presented during the NDMA Annual Meeting which will be held online. Nominations are due August 21st, 2020.
---
---
Dr. Aaland: 2019 COPIC Humanitarian Award Recipient
Dr. Mary Aaland was the 2019 COPIC Humanitarian Recipient and was presented the award during the NDMA 2019 Annual Meeting.

Her dedication to training communities on how to STOP THE BLEED led to a $10,000 grant to assist smaller communities in being able to benefit from this program designed to save lives when seconds matter.

"I am pleased to report, that two very talented high school students developed a project as part of their engagement in the Future Business Leaders of American to teach all high school students the course STOP THE BLEED." Dr. Aaland

The funds allowed the program to purchase over 200 kits (each kit costs $69) and 215 students completed the training program.

STOP THE BLEED classes were taught to all Emmons County High School Students: Linton, Strasburg and Hazelton; 7th and 8th grades were added in Linton and Hazelton schools.