Call for Award Nominations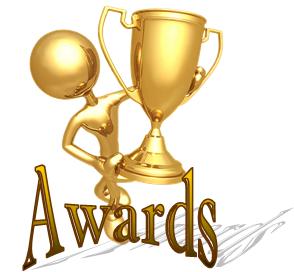 Each year, NDMA extends honors to individuals who have made outstanding contributions to the profession of medicine.
SUBMISSION DEADLINE
Nominations are accepted beginning in April and continue through August. As of August 31, 2023, nominations have offically ceased for the 2023 year.
However, if you know of an individual deserving of any of the following awards, NDMA hopes you will choose to submit a nomination during the application period for 2024 (April through August).
AWARD PRESENTATIONS
Awards are presented during NDMA's fall Annual Meeting. For 2023, the Annual Meeting is scheduled to be held October 5 & 6 at the Alerus Center in Grand Forks.
QUICK LINKS
The Physician Community and Professional Services Award is given to an NDMA member physician recognized for outstanding leadership and service to the profession of medicine.
The Friend of Medicine Award is awarded to a non-physician who has distinguished themselves by serving as effective advocates for health care, patient services, or the profession of medicine.
For more information, contact the NDMA office at 701-223-9475.
To nominate someone for the NDMA Physician Community and Professional Services Award or Friend of Medicine Award, download the form here.

Recognizing volunteer physicians and how they improve health care
About the COPIC Humanitarian Award
COPIC is a mission-driven medical professional liability company that uses insurance as a tool to better medicine and is committed to helping physicians, providers, and facilities in the communities they serve.
As part of their core values and corporate social responsibility, COPIC is pleased to expand engagement and support of communities by giving back through the COPIC Humanitarian Award.
The COPIC Humanitarian Award is presented annually to honor a physician for volunteer medical services and contributions to their community.
COPIC specifically looks to recognize individuals who unassumingly volunteer outside the spectrum of their day-to-day lives.
The recipient of the award designates a $10,000 donation from COPIC to be provided to a health care-related 501(c)(3) organization within their respective state.
To nominate a physician for the COPIC AWARD, the online application form can be completed here.
For more information, contact Laura Wadleigh at the COPIC office at 1-800-421-1834 or learn more here.