January 2019
01/29/2019 9:00 AM Memorial Hall at the Capitol, 600 E. Boulevard Avenue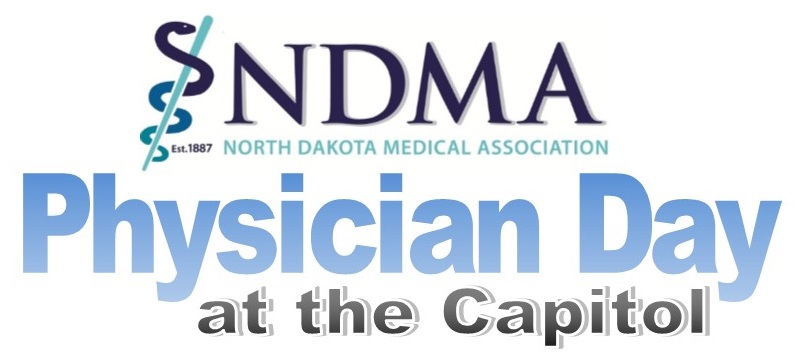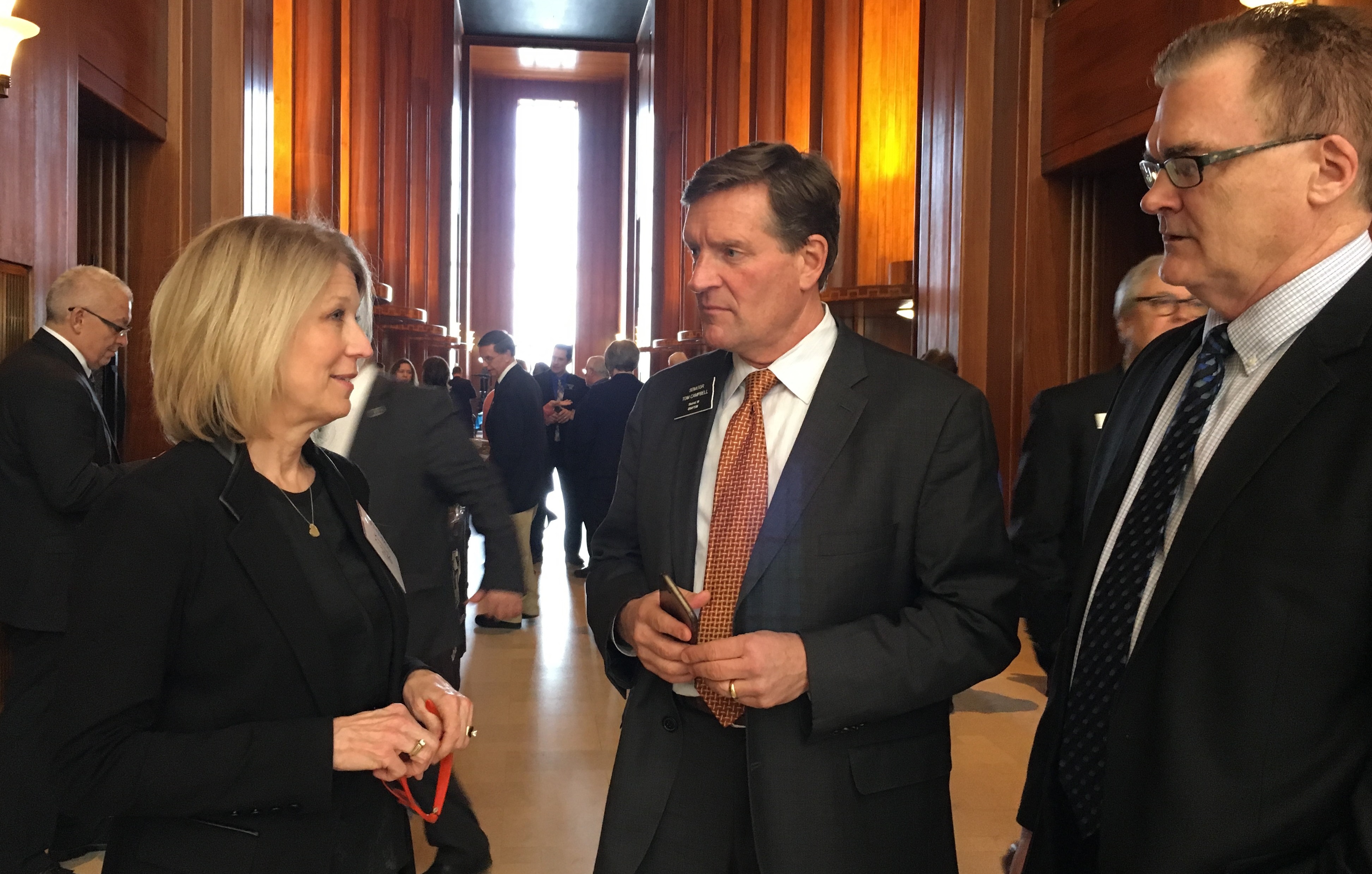 NDMA member Dr. Kim Krohn and NDHA member Alan O'Neil, CEO at Grafton's Unity Medical Center, are shown networking with Senator Tom Campbell (District 19) during the 2017 Physician and Hospital Day.
NDMA Physician and Hospital Day at the Capitol
January 29, 2019
9 am - 4 pm
Memorial Hall at the Capitol
The North Dakota Medical Association is pleased to once again co-sponsor Physician and Hospital Day at the Capitol during the 66th Legislative Assembly.
A boxed lunch will be provided to all NDMA members and legislators.
This provides a great opportunity for NDMA members and physicians to connect with legislators and converse about healthcare issues or specific bills.
Wear your white coat and join us on Tuesday, January 29th at the ND State Capitol in Bismarck.
RSVP by calling the NDMA office at 701-223-9475, or REGISTER ON LINE HERE!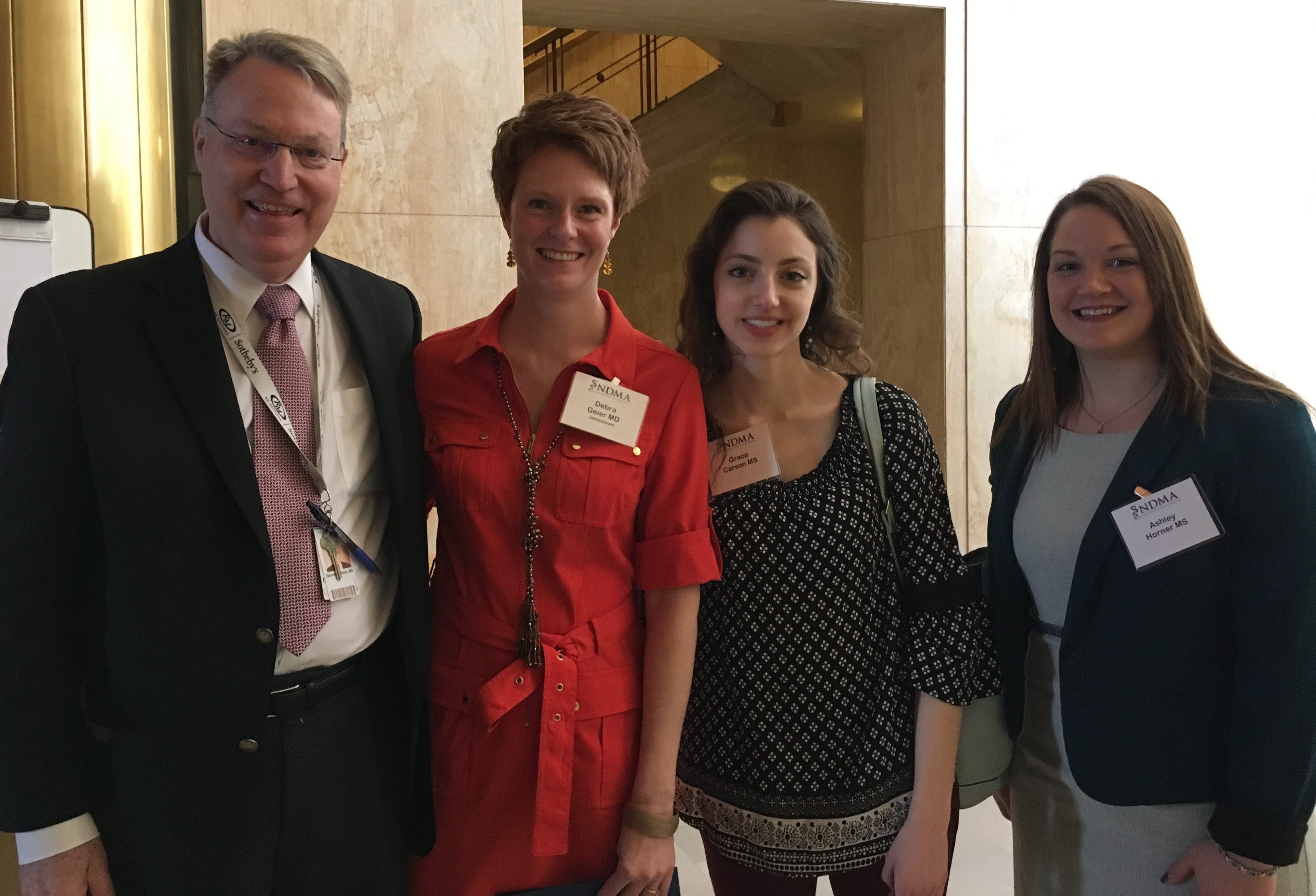 NDMA members Dr. Steven Strinden, Dr. Deb Geier and medical students Grace Carson and Ashley Horner participating at Physician and Hospital Day at the Capitol.