Dakota Geriatrics ECHO Project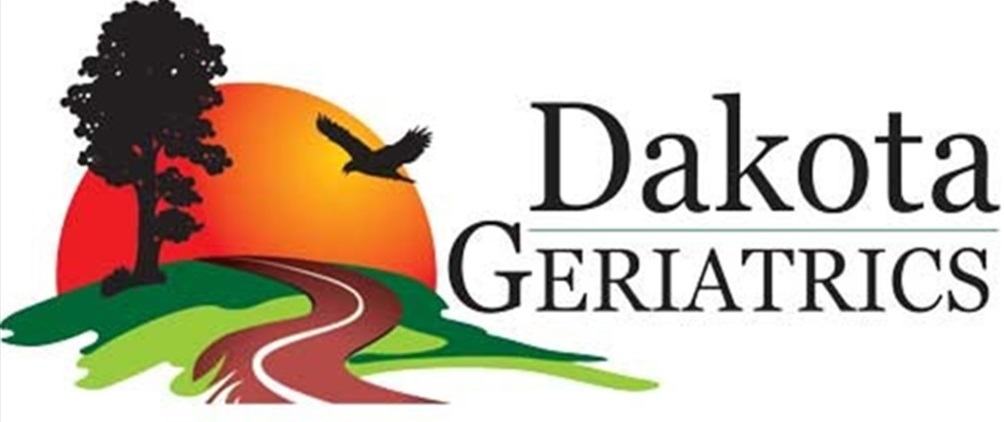 About Us
A program funded by Health Resources & Services Administration (HRSA) called the Geriatric Workforce Enhancement Program was awarded to UND Geriatrics as a five-year, $3.75M contract to strengthen Geriatrics Education and create Age-Friendly Health Care in the Dakotas.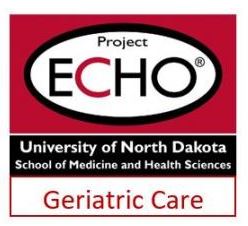 FREE CME
SIGN UP HERE FOR UPCOMING SESSIONS!
March 8: WHAT MATTERS
Guardians of Health Longevity, presented by Dr. Donald Jurivich
April 12: MOBILITY
Gait Orders in Older Adults, presented by Dr. Donald Jurivich
May 10: MEDICATIONS
Vaccinations, Immunotherapy & Medications for COVID (presenter TBD)
June 14: MENTATION
Delirium (presenter TBD)
Dakota Geriatrics supports:
· On-line curriculum leading to Digital Badging, CME and Certification in Geriatrics
· Tele-mentoring through Project ECHO-Geriatrics
· Certification of health care systems as an Institute for Healthcare Improvement (IHI)-accredited Age-Friendly Health Care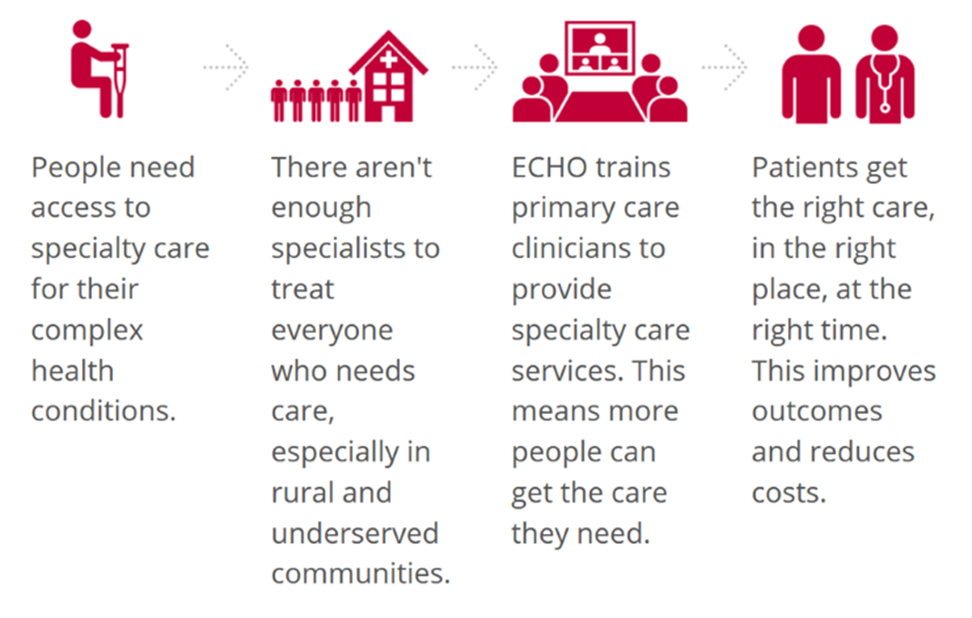 PROJECT ECHO is short for Extension for Community Healthcare Outcomes, a clinical model created in 2003 at the University of New Mexico to bring specialty medical care to underserved populations via primary care practices. The platform basically supports tele-mentoring, often with an inter-professional panel of healthcare experts. Through generous HRSA funding, the UND Geriatrics program created Project Echo Geriatrics in order to strengthen Geriatrics expertise in a state that needs at least 40 more Geriatricians.
UND – based Project ECHO Geriatrics provides monthly and flash-scheduled Zoom meetings to strengthen knowledge and skills around the Geriatric 4Ms. Clinical research shows that health systems and providers who routinely apply the Geriatric 4Ms in their clinical assessment and management plans achieve higher quality care at lower costs. The four 4M's entail 1) What Matters, 2) Medications, 3) Mentation, and 4) Mobility. Each month one of the 4Ms is highlighted with an inter-professional team of faculty trained in Geriatrics.
The format entails a brief power point presentation, case studies provide an ice breaker and then open discussion ensues. Attendees learn about atypical presentation of disease in older adults, medical management of dementia, prescriptions for functional longevity and over 72 competencies aligned with ABIM certification of Geriatrics expertise. To complement ECHO Geriatrics, participants can enroll in the Dakota Geriatrics on-line curriculum and work towards a Certificate of Added Qualification in Geriatrics. For further information and to sign up, see https://ruralhealth.und.edu/projects/project-echo or www.dakotageriatrics.org
www.dakotageriatrics.org ● DakotaGeriatrics@und.edu ● 701-777-6936