NDMA MEMBERSHIP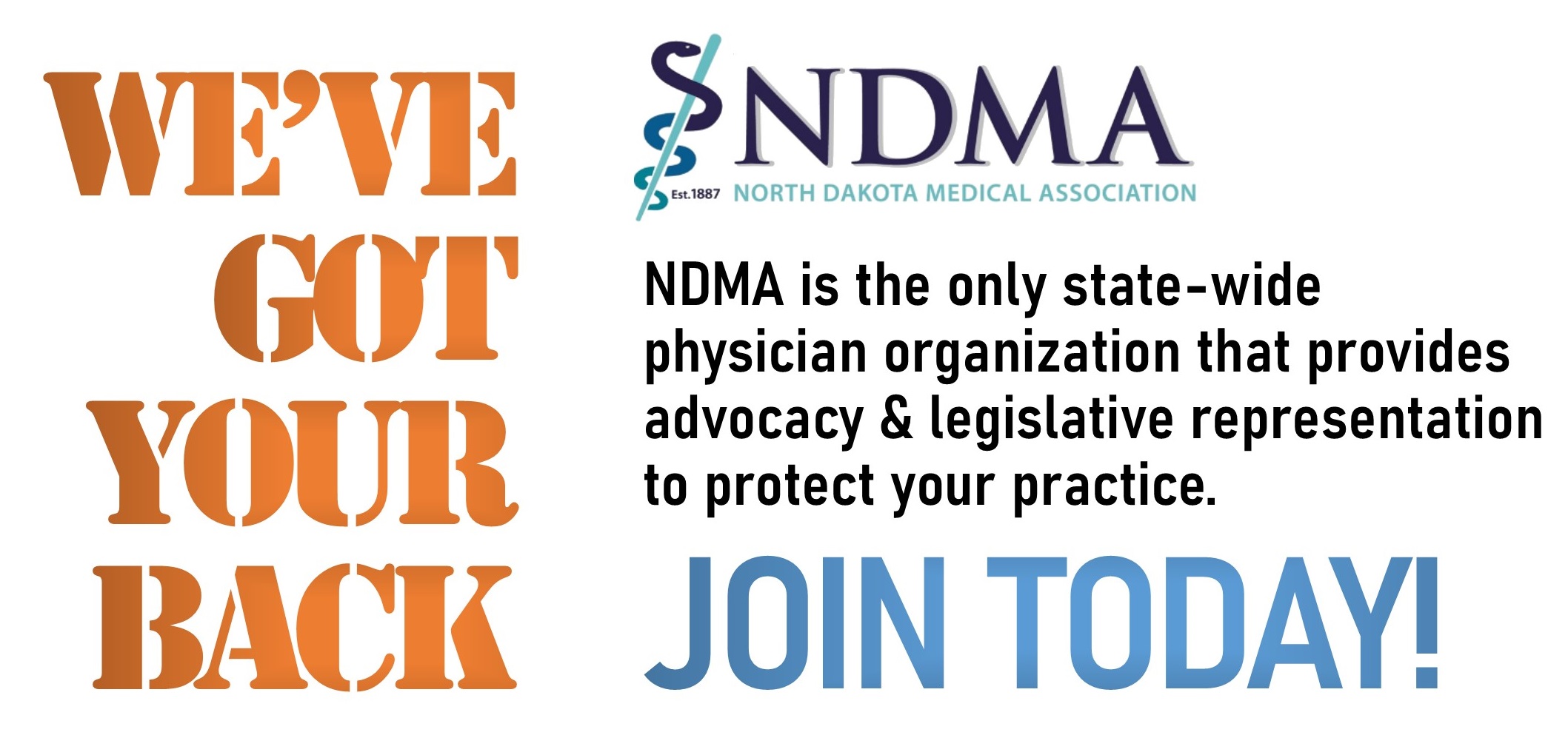 JOIN NDMA TODAY


A MESSAGE FROM DR. FAHN
J'Patrick Fahn, D.O.
CHI St. Alexius Bismarck Chief Medical Officer
CHI St. Alexius Bismarck Family Medicine Department Chair
I am reaching out to inform CHI St. Alexius physicians that annual

membership to the North Dakota Medical Association (NDMA) is a CHI St. Alexius paid benefit to employed physicians who are eligible for benefits as of July 1, 2022.
As a member, I encourage you to sign-up and be active. The NDMA is an important partner in public health and legislative advocacy.
IT'S EASY TO JOIN.
Click the SIGN ME UP BUTTON and indicate in the subject line that you choose membership, then hit "send". The link is directed to a NDMA email: president@ndmed.com.
This one-time opt-in process assures your membership will remain seamless year-after-year. Prior to each year's renewal, you will be contacted to see if you'd like to continue your membership.
---
MEMBERSHIP BENEFIT
For CHI St. Alexius Bismarck physicians, this is a $525 value. Learn more about membership dues here.
To receive this benefit, physicians must be CHI St. Alexius employed status.
NDMA is the only organization that represents ALL North Dakota physicians.
NDMA is always on the frontlines to address issues that impact YOU as a PHYSICIAN, the CARE of YOUR PATIENTS and YOUR HEALTH SYSTEM.

NDMA provides physicians with leadership opportunities for personal and professional development, including NDMA council positions, local District Medial Society positions and many other opportunities with state agencies, boards or committees.