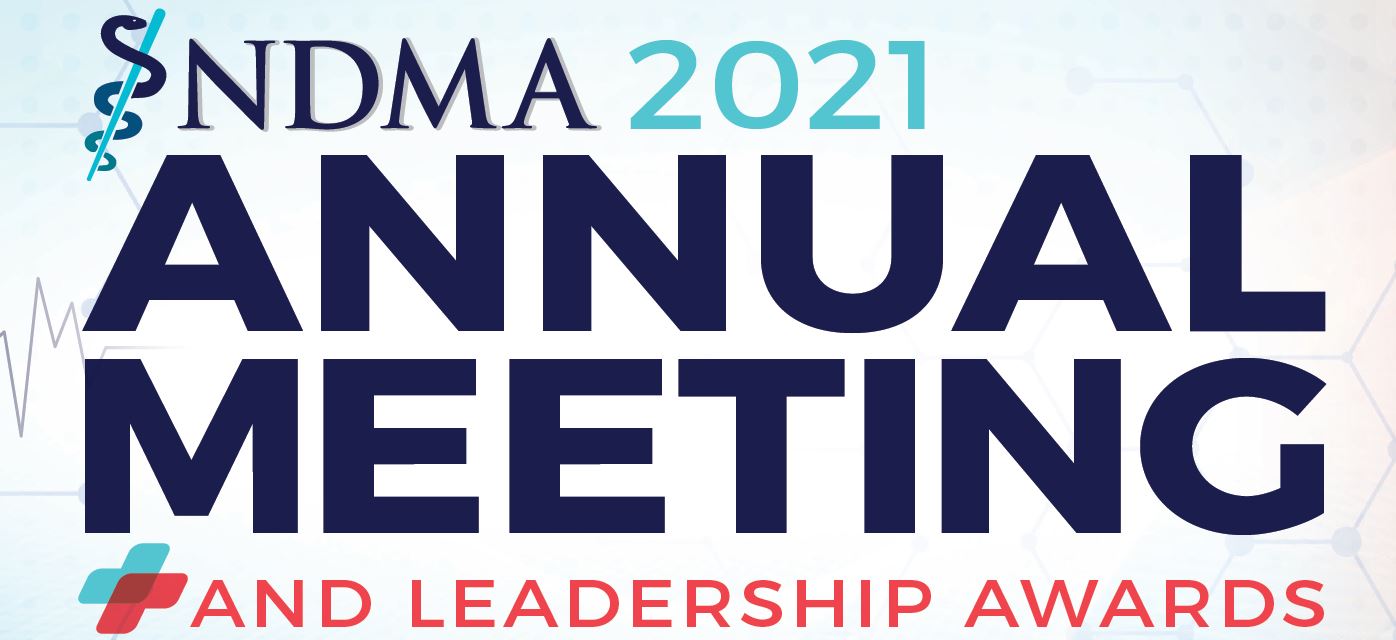 Educational Program
The 2021 NDMA Annual Meeting featured excellent speakers and also allowed for continuing medical education credits.
Physician Leadership in Shaping the Future of Medicine

Gerald E. Harmon, MD
President, American Medical Association

The educational session kicked off with American Medical Association President Gerald Harmon, MD who provided an AMA update and discuss broad trends in U.S. health care and key advocacy issues for physicians that go far beyond COVID-19.

Serving North Dakota Today and Tomorrow

Joshua Wynne, MD, MBA, MPH
UND School of Medicine & Health Sciences Dean & Vice President for Health Affairs

UND School of Medicine & Health Sciences Dean & Vice President for Health Affairs Dr. Joshua Wynne shares insights on the latest developments for the UND School of Medicine & Health Sciences and how it may impact the future of health care for the medical profession and patient care.


The Risks and Benefits of Righteous Indignation

Andrew McLean, MD, MPH
Clinical Professor and Chair, UND School of Medicine & Health Sciences Department of Psychiatry and Behavioral Science

Dr. McLeans presentation, How to Get Your Point Across and Effect Change Amid Potential (and often self-inflicted) Obstacles shared a most inspiring twist on how to come to common ground with those resistent to concepts and actions best for health.

The Power of a Health Care Advocate

Senator Judy Lee
West Fargo
District 13
Representative Corey Mock
Grand Forks
District 42

Representative Emily O'Brien
Grand Forks
District 42
Representative Greg Westlind
Cando
District 15


A panel featuring North Dakota Legislators shared how advocacy makes a difference in health care policy. The panel provided great insight. Some tips on advocacy provided by the panel included:

Know the issues and barriers; provide a solution

Provide sources for information

Be prepared to respond to questions

Make your self available as a resource

Keep in mind, there are many sides to many issues

Preparation is paramount: be committed to finding a solution

Remember that change is incremental

Keep in mind, it is important to do what is the best for North Dakota

Thank you to everyone who participated in the October 1st Annual Meeting Educational Session.

---

COPIC is a great investment. Frequency of claims among COPIC insureds is 30% less than the national average.

---

The North Dakota Medical Association (NDMA) is pleased to partner with COPIC as the endorsed medical professional liability insurance provider for its members.
LEARN MORE.