Latest News
NDMA President Dr. Joshua Ranum Receives Laureate Award
Posted 11/21/22 (Mon)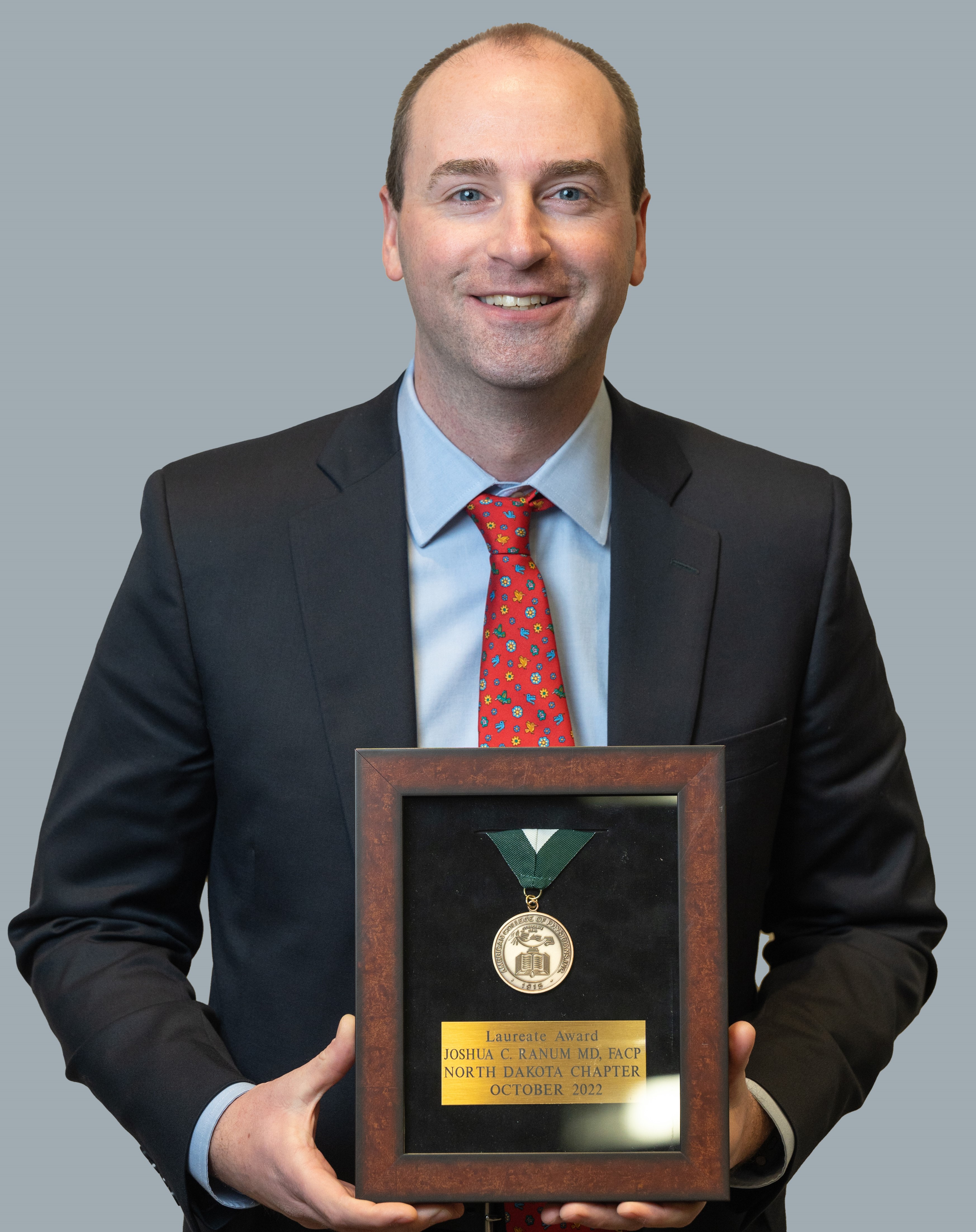 Joshua Ranum, MD
NDMA President Dr. Joshua Ranum was recognized as the Laureate Award recipient for 2022 by the North Dakota Chapter of the American College of Physicians.
The award honors Fellows and Masters of the College who have demonstrated, by their example and conduct, an abiding commitment to excellence in medical care, education, and research, and service to their community, their chapter, and the ACP.
Dr. Joshua Ranum serves as the ACP North Dakota Chapter Governor-Elect and President of the North Dakota Medical Association. He is an internist at West River Health Services in Hettinger and serves as the Hettinger site director for the Rural Opportunities in Medical Education program with the UND School of Medicine and Health Sciences.
Dr. Ranum became an ACP Fellow in 2018 and also participated in the national ACP Leadership Day in 2018. He served on the planning committees for the ND Chapter meetings for several years. He volunteers his time to the community of Hettinger and has been a strong leader for North Dakota during the COVID-19 pandemic.