Latest News
Dist. 15 Rep. Greg Westlind Receives Outstanding Leadership in Healthcare Policy Award
Posted 10/27/22 (Thu)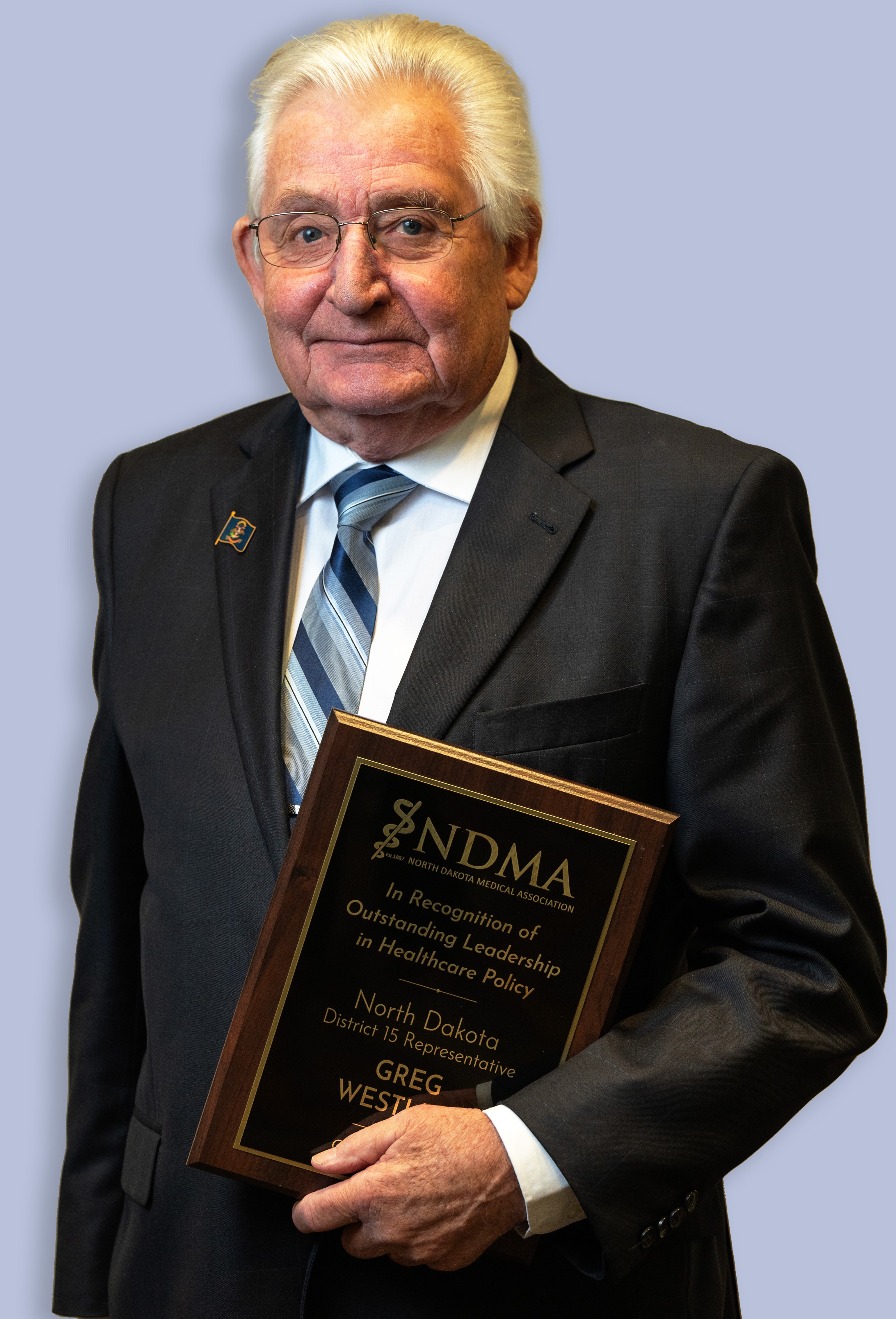 District 15 Representative Greg Westlind was recognized during the North Dakota Medical Association's (NDMA) Annual Meeting for being the recipient of the Outstanding Leadership in Healthcare Policy Award.
NDMA, a member organization dedicated to protecting physician practices and patient care, goes through an extensive review to assure that award recipients have a true belief in health care. In its history, this is only the second time a leader has been recognized for this award.
The North Dakota Medical Association leadership commends Representative Greg Westlind for his dedication to medicine and his outstanding leadership in health care policy. Through the 2021 legislative session, Greg works tirelessly educating fellow legislators on the importance of strong policy in health care and championed many policies that stood to provide a platform of better health care for North Dakota citizens.
As a North Dakota District 15 representative from Cando, Greg serves on the Human Services Committee and Transportation Committee. Interim committees include: the Health Care Committee and the Human Services Committee and serves on the Medical Marijuana Advisory Board. In addition to his statewide duties, he is committed to his local community by serving on the Towner County Medical Center Hospital Governing Board for the past 17 years.
Greg has carried the health care policy torch fearlessly through the legislature and has championed many initiatives, including those impacting rural health care. Some initiatives include telemedicine, expansion of Medicaid services, the Interstate Medical Licensure Compact, and efforts to expand mental health services.
If it's about health, Greg's name is behind it.