NDMA MEMBERSHIP: Sanford Membership Benefit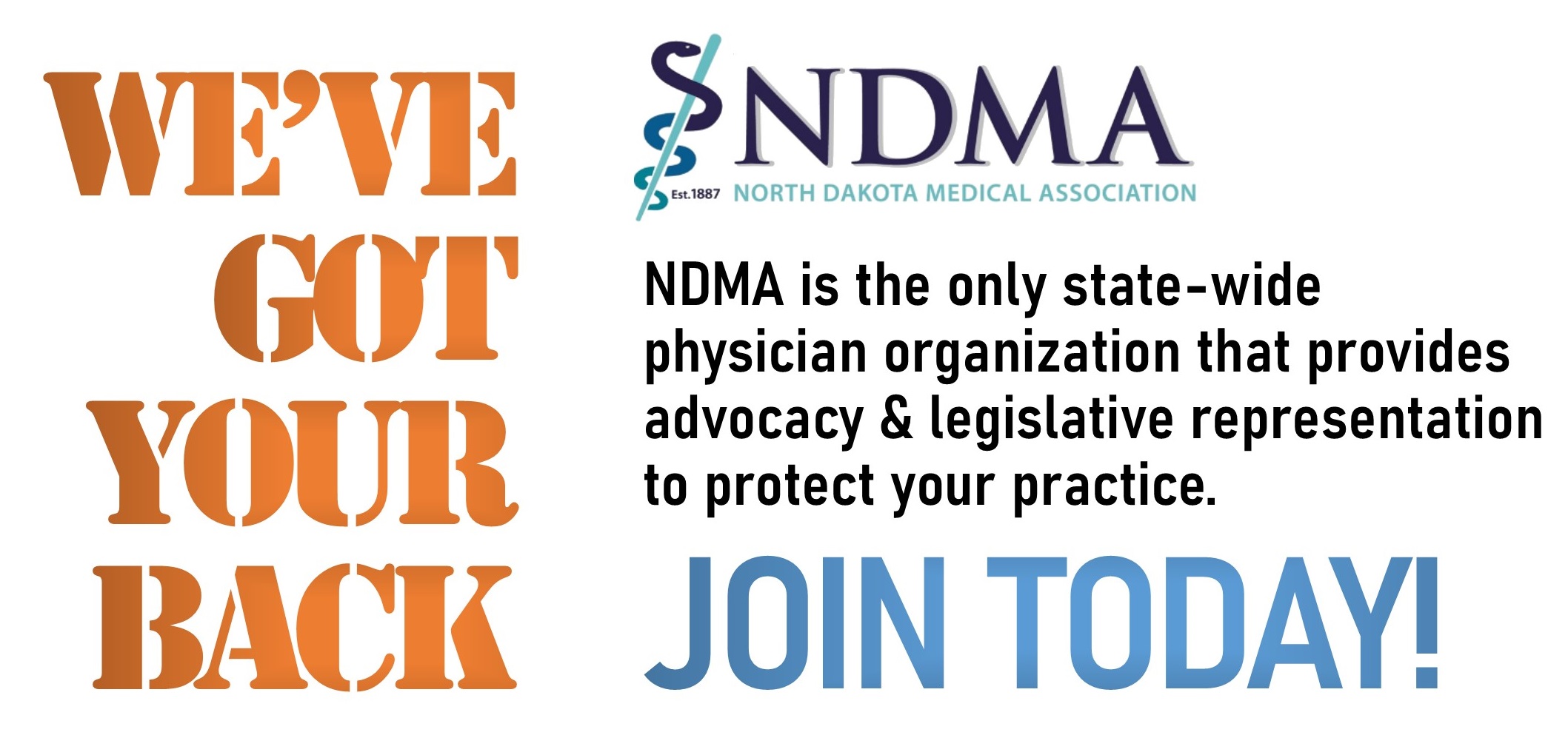 As president of NDMA, it is my pleasure to invite you to join our network! NDMA is the only state-wide physician organization that represents all physician specialties and works diligently to protect your practice and the care of patients.
Becoming a member is easy. As part of your Sanford benefit package, Sanford pays for one association membership in addition to $5,000 in CME funds, which may be used to pay for association memberships.
TO SIGN UP - CLICK ON ONE of the following options and hit send – and we will do the rest:
For your convenience, NDMA will retain your chosen membership election option for future membership participation, although you will always be given an opportunity to change your election by notifying us once you receive your annual membership renewal notice.

During the 2019 Legislative Session, NDMA collaborated with physicians and medical practices with remarkable success:
Reauthorized Medicaid Expansion at existing rates

Expedited physician licensure through the Interstate Medical Licensure Compact

Reduced Prior Authorization requirements for Medicaid Adult ADHD Medications
LEARN MORE ABOUT ADVOCACY EFFORTS HERE
LEARN MORE ABOUT YOUR PERSONAL MEMBERSHIP BENEFITS HERE
Kind regards,

Misty Anderson, DO
NDMA President
President| North Dakota Medical Association
1622 East Interstate Avenue | Bismarck, North Dakota 58503-0512
Phone: 701-223-9475 |Fax: 701-223-9476 |president@ndmed.com |www.ndmed.org