COVID-19 Clinician and Patient Resources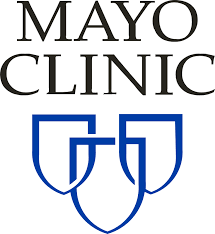 What You Need to Know About Long COVID
May 6, 2022
Long COVID - a topic being vetted by NDMA's Physician Advisory Group (PAG) - is a health concern for roughly 20-30% of people previously infected with COVID-19. One of the PAG's guest speakers, Mayo Clinic specialist Dr. Greg Vanichkachorn shared his experiences and resources available through Mayo Clinic's specialized recovery program.

According to Dr. Vanichkachorn, Post-COVID syndrome, also known as long-haul COVID-19 or long COVID involves a wide range of health problems that occur for many weeks and months after recovering from COVID-19. And most experts agree that long-haul COVID-19 is not rare.
Most people who have coronavirus disease 2019 (COVID-19) recover completely within a few weeks. But some people — even those who had mild versions of the disease — continue to experience symptoms after their initial recovery.
The team at Mayo Clinic has been helping patients recover from this syndrome. Here is what the Mayo Clinic experts share:

Older people and people with many serious medical conditions are the most likely to experience lingering COVID-19 symptoms, but even young, otherwise healthy people can feel unwell for weeks to months after infection. Common signs and symptoms that linger over time include:
Fatigue
Shortness of breath or difficulty breathing
Cough
Joint pain
Chest pain
Memory, concentration or sleep problems
Muscle pain or headache
Fast or pounding heartbeat
Loss of smell or taste
Depression or anxiety
Fever
Dizziness when you stand
Worsened symptoms after physical or mental activities
Organ damage caused by COVID-19
Although COVID-19 is seen as a disease that primarily affects the lungs, it can also damage many other organs, including the heart, kidneys and the brain. Organ damage may lead to health complications that linger after COVID-19 illness. In some people, lasting health effects may include long-term breathing problems, heart complications, chronic kidney impairment, stroke and Guillain-Barre syndrome — a condition that causes temporary paralysis.
Some adults and children experience multisystem inflammatory syndrome after they have had COVID-19. In this condition, some organs and tissues become severely inflamed.
Blood clots and blood vessel problems
COVID-19 can make blood cells more likely to clump up and form clots. While large clots can cause heart attacks and strokes, much of the heart damage caused by COVID-19 is believed to stem from very small clots that block tiny blood vessels (capillaries) in the heart muscle.
Other parts of the body affected by blood clots include the lungs, legs, liver and kidneys. COVID-19 can also weaken blood vessels and cause them to leak, which contributes to potentially long-lasting problems with the liver and kidneys.
Problems with mood and fatigue
Many people who have recovered from SARS have gone on to develop chronic fatigue syndrome, a complex disorder characterized by extreme fatigue that worsens with physical or mental activity, but doesn't improve with rest. The same may be true for people who have had COVID-19.
Many long-term COVID-19 effects still unknown
Much is still unknown about how COVID-19 will affect people over time, but research is ongoing.
Researchers recommend that physicians closely monitor people who have had COVID-19 to see how their organs are functioning after recovery.
It's important to remember that most people who have COVID-19 recover quickly. But the potentially long-lasting problems from COVID-19 make it even more important to reduce the spread of COVID-19 by following precautions.
To learn more about these programs, you can visit the Mayo Clinic website for post-COVID-19 conditions.
---
Recorded Webinar Featuring Dr. Paul Carson & Ms. Howell Shares COVID-19 Delta Variant and Vaccine Effectiveness Information for Health Care Professionals and the Public
June 2021
NDMA is collaborating to ensure that the physician community of North Dakota is well informed and has resources to provide quality care to patients during the developing COVID-19 outbreak.

Paul Carson, MD
ND State University
Director, Center for Immunization Research and Education



Molly Howell
ND Department of Health
Division of Disease Control Immunization Program Director

The North Dakota Department of Health (NDDoH) hosted a live webinar with NDMA member Dr. Paul Carson, infectious disease specialist and professor of public health at North Dakota State University, and Molly Howell, immunization director for the NDDoH, to share information about the Delta variant of the COVID-19 virus.
According to Dr. Carson, there is now enough data to show that the benefits of the vaccine outweigh the risks.
"Vaccine risk, if you boil that down, he's got about a one out of 20,000 chance if he's in that 18 to 24-year-old age group. And again, that's on the high side, other estimates put that more at one to 40,000, but I chose the high end: 1 out of 20,000 chance. That 2.3% translates with the virus at one out of 43 chance of having myocarditis," Dr. Carson explained.
46% of North Dakotans 12 years and older are fully vaccinated.
The webinar is available for viewing here.


---
The Science on the Benefits of Masking
February 26, 2021
Submitted by:
Paul Carson, MD, FACP
Professor of Practice, Management of Infectious Diseases
Dept. of Public Health
NORTH DAKOTA STATE UNIVERSITY

At the beginning of the pandemic, we did not have very good data on the use of masking at a population level as source control. Over the last year, we have now accumulated a growing number of higher quality studies that have demonstrated their benefit.

In the interest of brevity, I would refer you to this summary of independent studies compiled by the CDC on the evidence for community masking (https://www.cdc.gov/coronavirus/2019-ncov/more/masking-science-sars-cov2.html).

Another analysis by Goldman Sachs Research shows convincing data that masks work.

MORE RESOURCES:

Association of Country-wide COVID mortality with measures such as masking
Case-Contro study of PP measures and risks for COVID in Thailand
Physical distancing, face masks and eye protection to prevent transmission
Mask mandates reduce hospitalizations
Mask wearing - cross sectional USA study
Reduction of secondary transmission from masking in households
Science of Masking Abbreviated
NDMA Direct Resources
Dr. Paul Carson shares his expertise on the COVID-19 virus and vaccine. If you have any questions regarding vaccine efficacy and safety, reviewing this presentation is a great investment. VIEW HERE, OR CLICK ON THE IMAGE.

---

CDC Clinician Resources
Medicaid.gov
Infection Control
Telehealth/Telemedicine