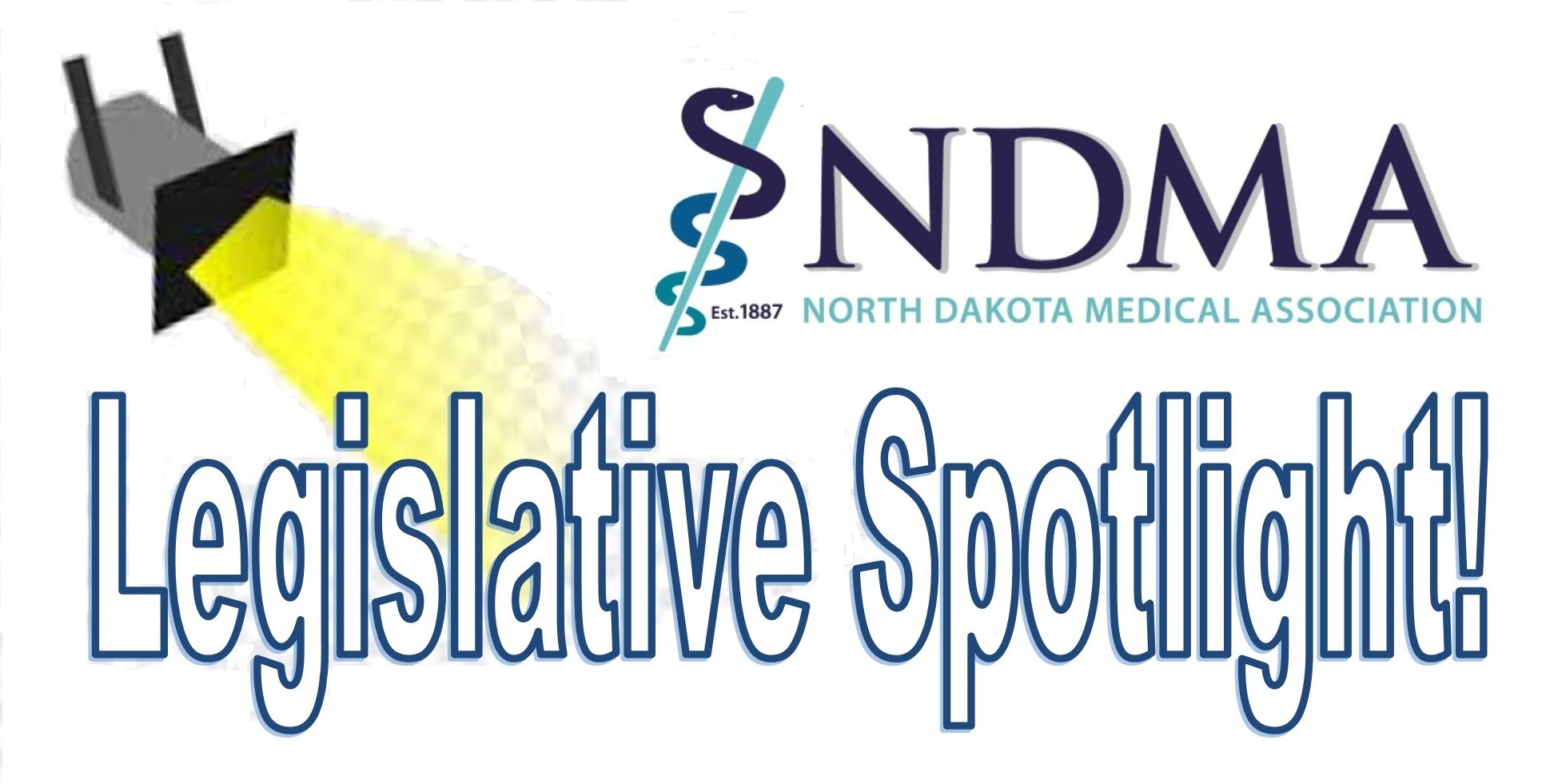 HB 1433 Maintenance of Certification (MOC) Passes House and Senate Unanimously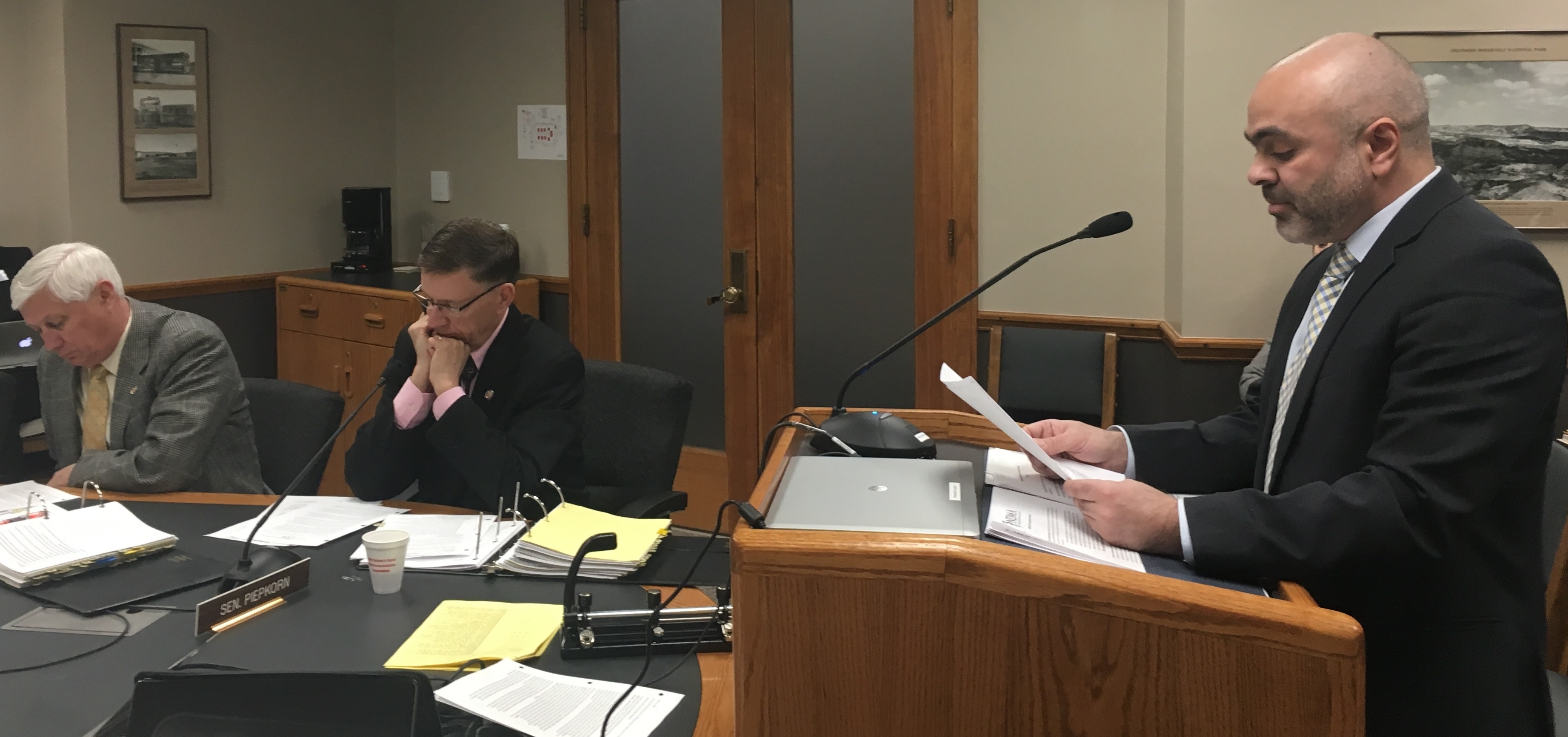 NDMA President Fadel Nammour, MD, provides testimony in support of HB 1433 to the Senate Industry, Business and Labor Committee. Dr. Nammour testified that physicians are strong proponents of the lifelong learning concept but oppose the current process to achieve it.
"Physician – patient relationship is at stake. Let's give our physicians more time to spend with their patients and less regulation."
Fadel Nammour, MD
SB 2012 Medicaid & Medicaid Expansion Hearing Packs the Room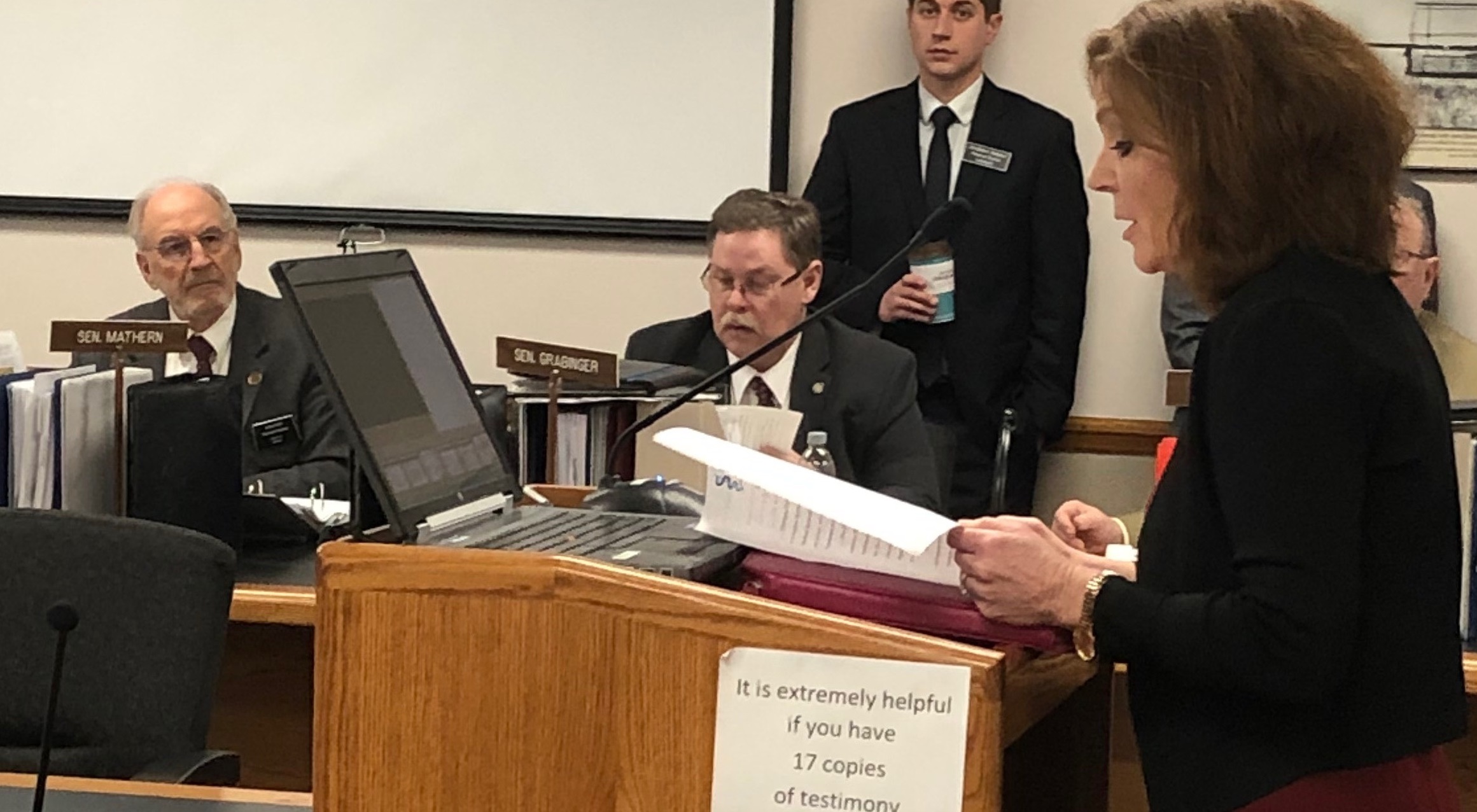 With standing room only, NDMA Executive Director Courtney Koebele testifies in support of keeping Medicaid expansion at current rates. SB 2012, which is the ND Department of Human Services budget bill, passed after many weeks of hearings with reimbursement rates holding firm at the current rates and also passed a medical inflator of a 2 percent increase (July 2019) and a 2.5 percent increase (July 2020).
SB 2059 Sports Team Physician Licensure Receives Unanimous Support in Senate and House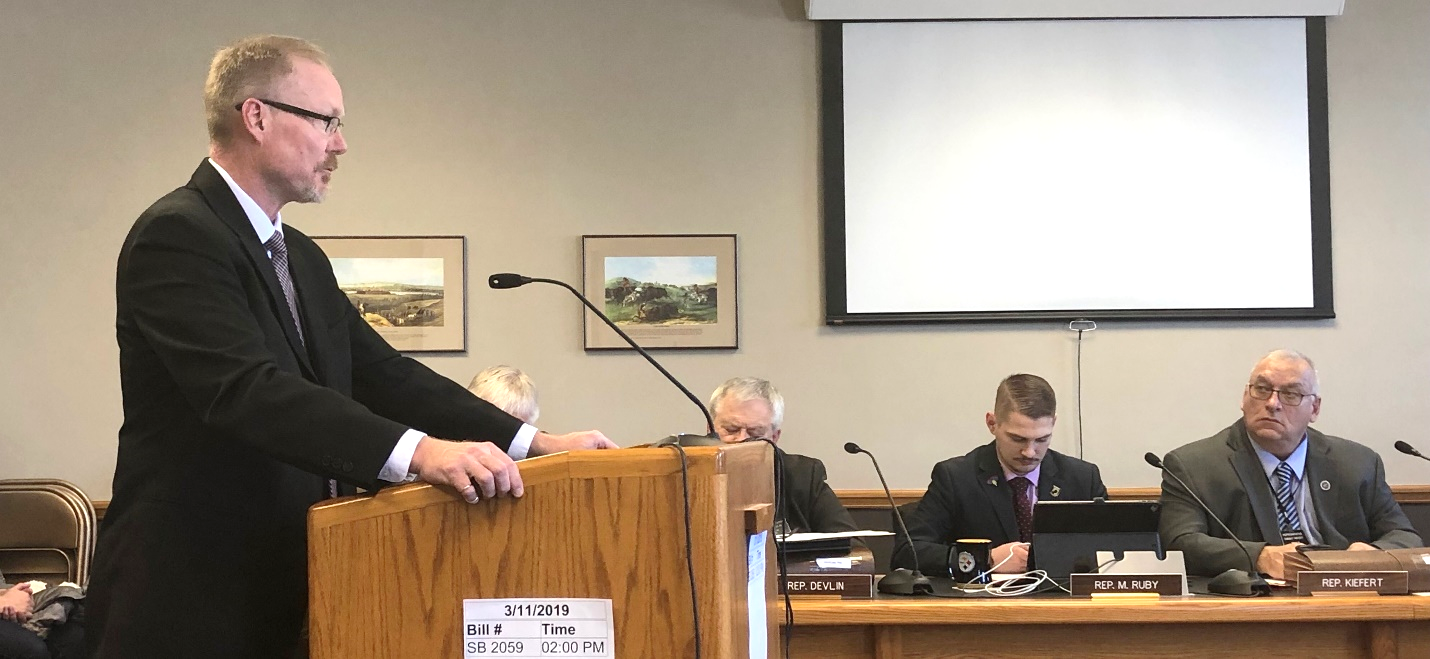 NDMA member Dr. Darin Leetun, a physician from Altru Health System of Grand Forks, provides testimony in support of SB 2059 – a bill that allows for an exemption from licensure for sports team physicians traveling with their sports team to North Dakota.
Bill HB 1063 Spurs Attention Among House Industry, Business and Labor Committee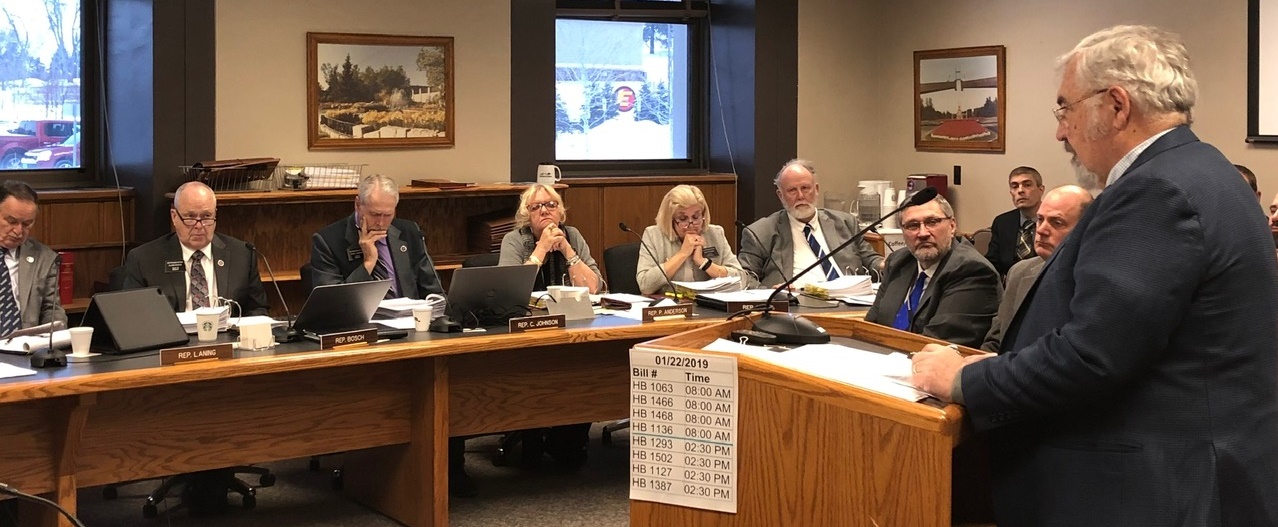 NDMA member and cardiovascular surgeon Dr. Mike Booth shares information with committee members that shows HB 1063 may leave injured workers with insufficient treatment options. The bill was successfully defeated on House floor.
"There are better mechanisms already available to WSI to achieve this goal, without needlessly compromising WSI's philosophy of caring for injured workers."
Mike Booth, MD
SB 2243 Restrictions for Behavioral Health Medications Successfully Negotiated

Psychiatrist Dr. Gabriela Balf-Soran shares with the Senate Human Services Committee how the proposed SB 2243 restriction could impede psychiatry patient care. The bill could impact Medicaid patients receiving treatment for attention deficit disorder and hyperactivity, 21 years of age and older. Through the House, amendments were negotiated creating a win-win outcome, and the bill passed.
SB 2173 Interstate Medical Licensure Passes Senate and House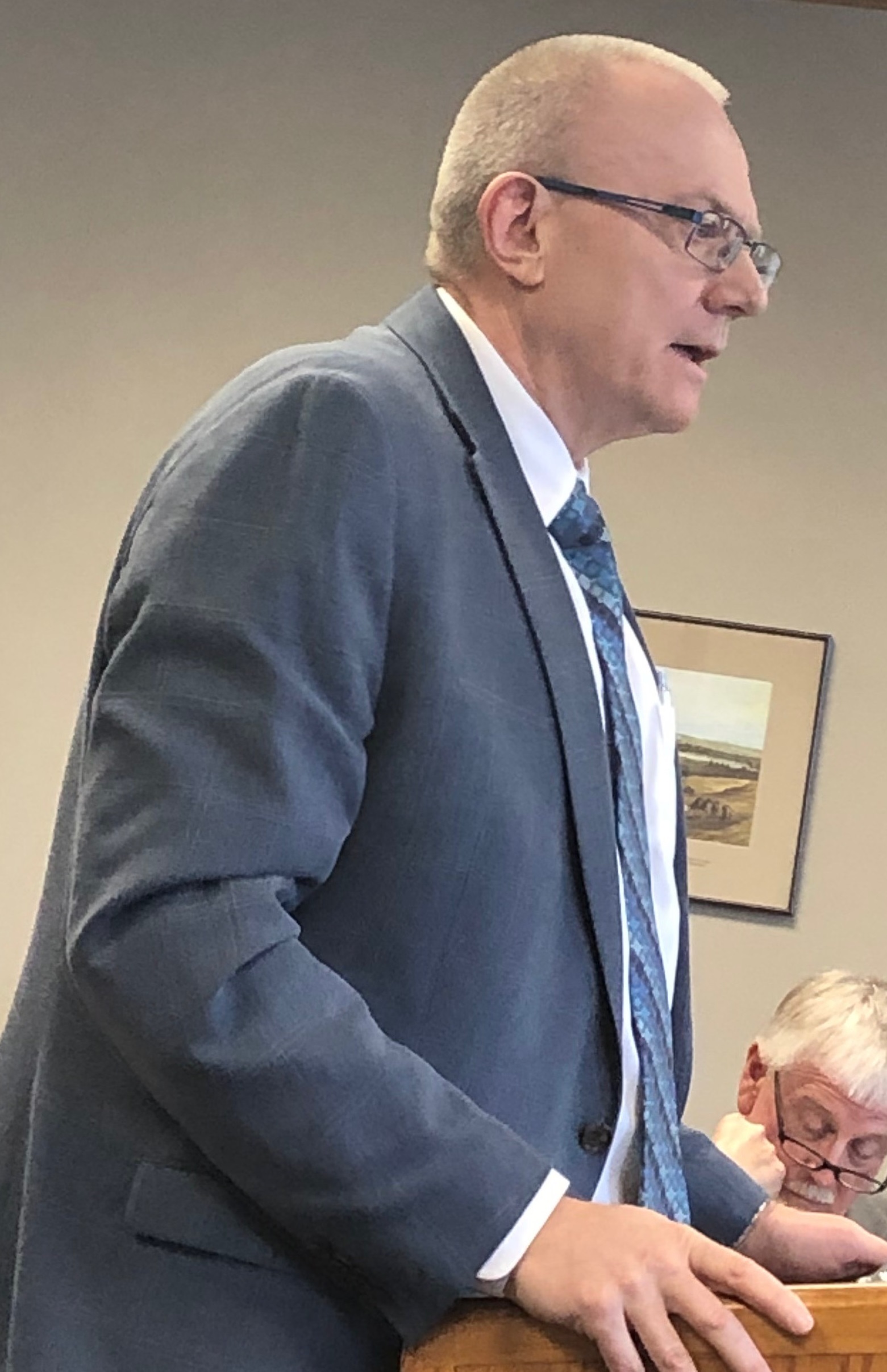 Shown providing support for SB 2173 is Dickinson CHI St. Alexius Medical Center President Reed Reyman. The Compact increases access to healthcare for individuals in under-served or rural areas and allows patients to more easily consult medical experts through telemedicine technologies. When the bill goes into effect on August 1, North Dakota will become part of the 28 state compact for physicians to have an expedited licensure and renewal process.
HB 1003 UND SMHS Funding Secured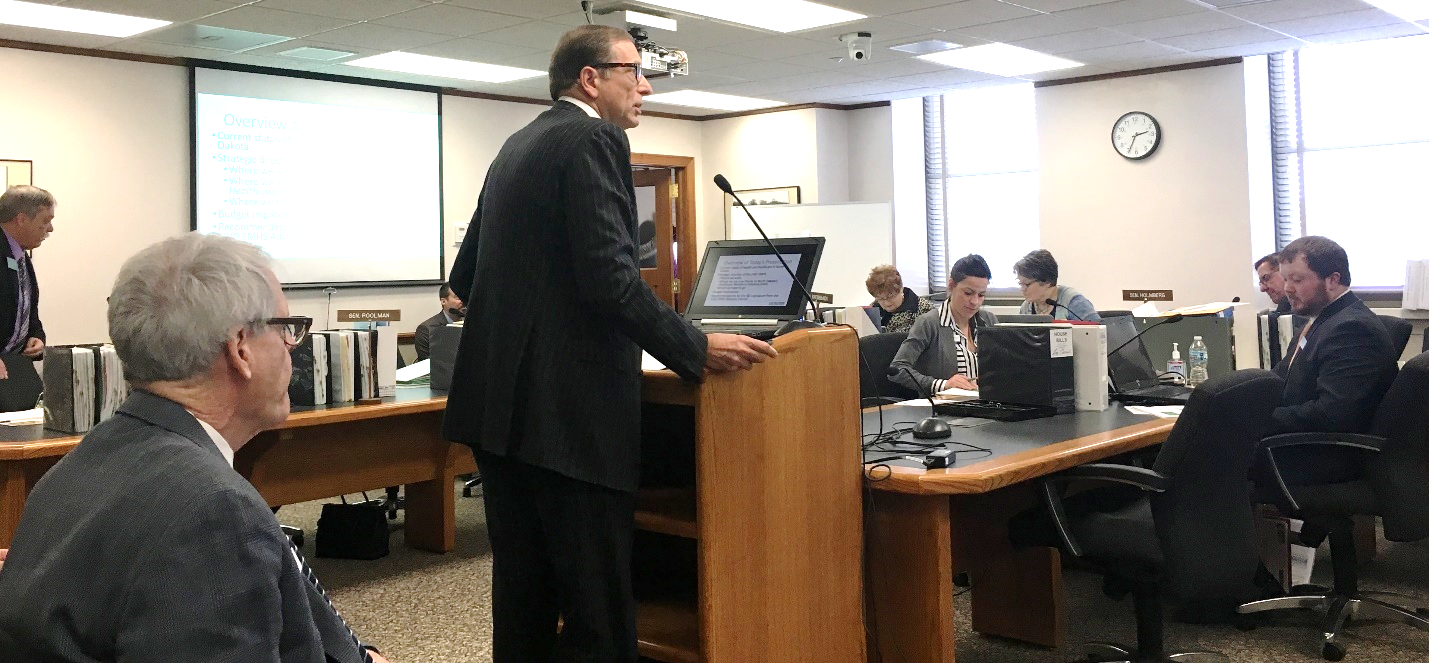 Joshua Wynne, MD, MBA, MPH - UND Vice President for Health Affairs and Dean of UND SMHS testifies at HB 1003 Senate Appropriations Committee hearing. The bill successful passed both the House and Senate and keeps the UND SMHS needs-based budget intact with all current residencies funded in the base budget.
NDMA and Legislator Bill Sponsors Attend Governor Burgum's Bill Signing Event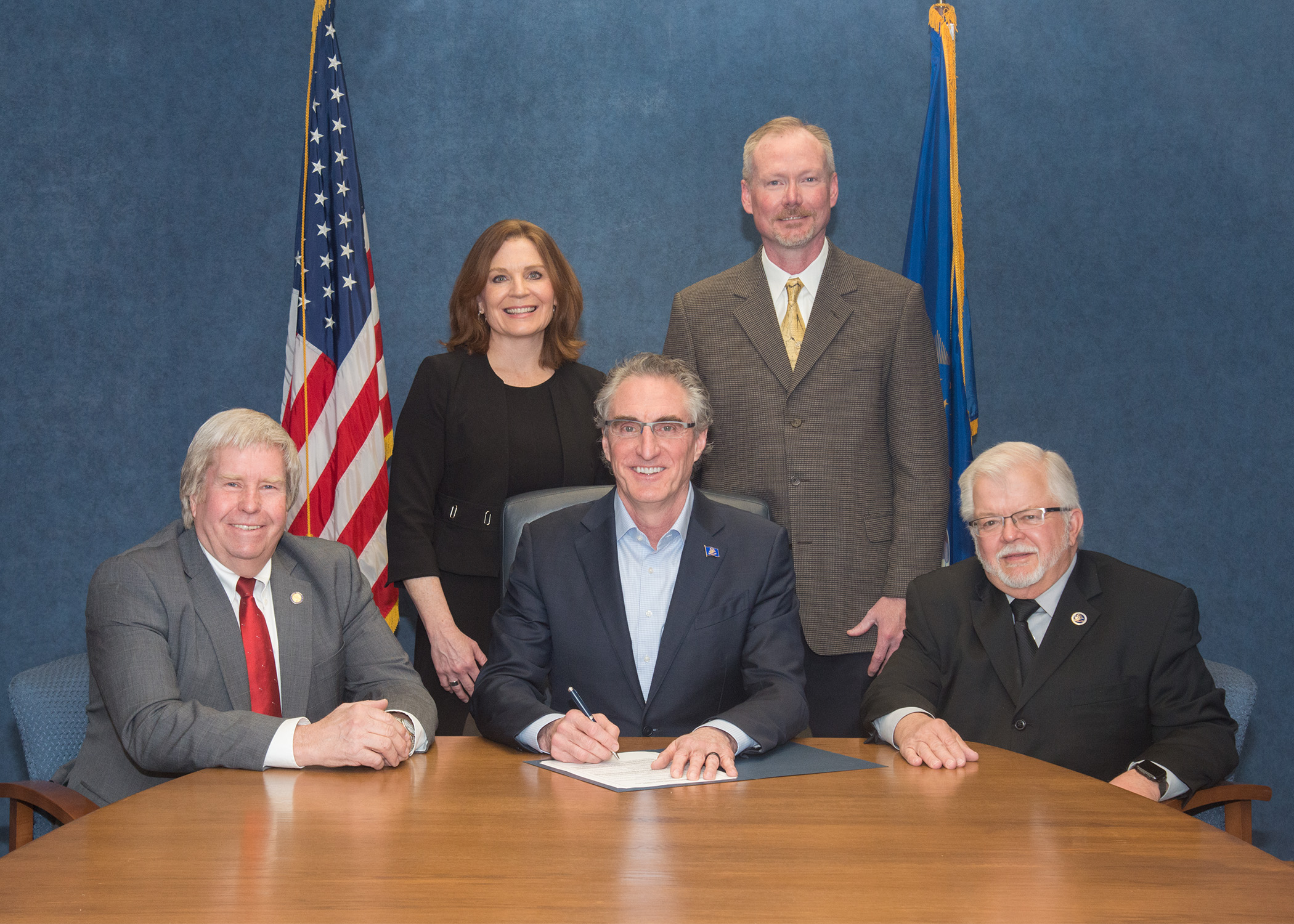 SB 2059 – Sports Team Physician Licensure: pictured (left to right) Senator David Clemens (R-16); NDMA Executive Director Courtney Koebele; Governor Doug Burgum; NDMA member Darin Leetun, MD; Representative Gary Paur (R-19)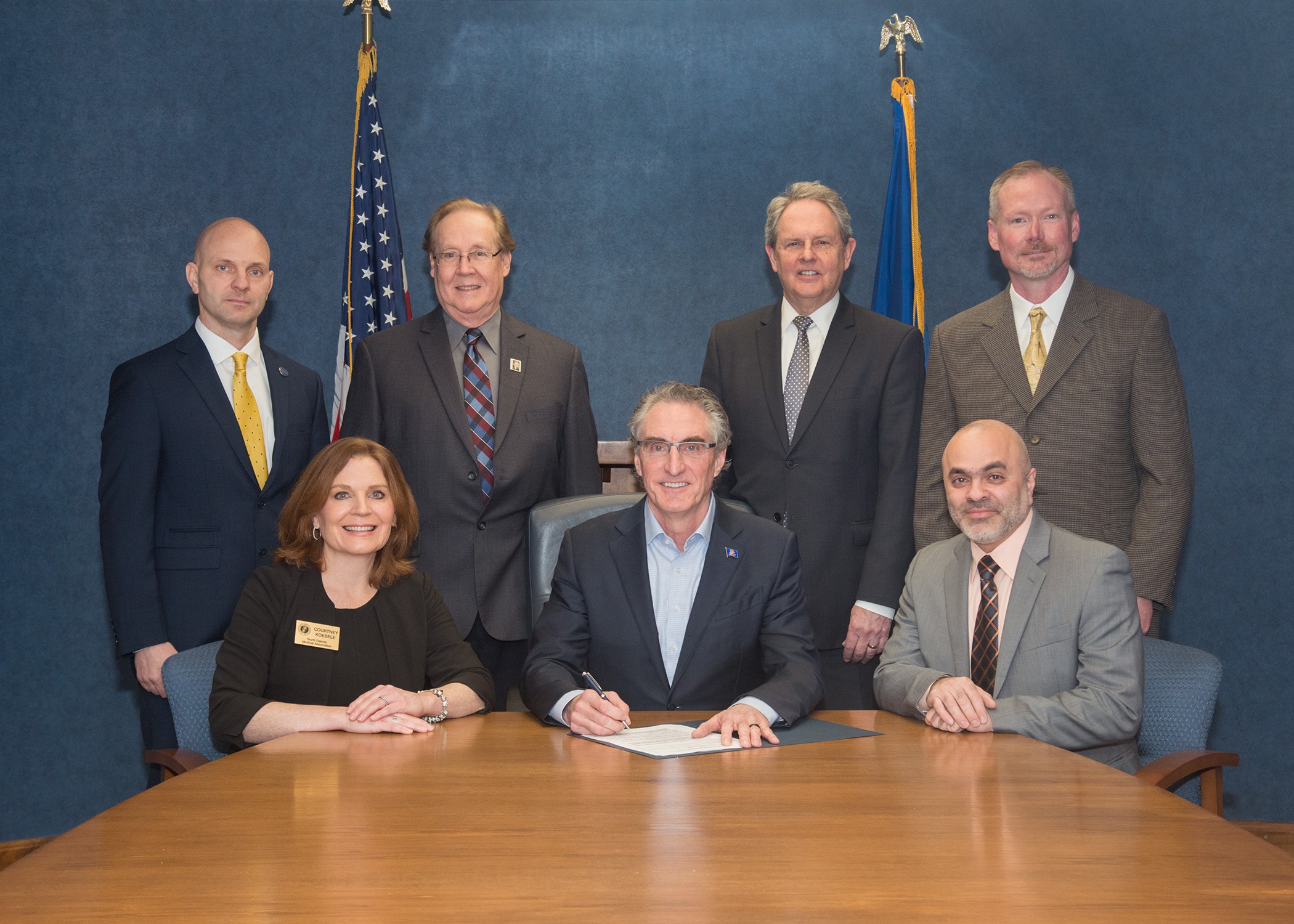 HB 1433 - Maintenance of Certification: pictured left to right (standing): NDMA member Todd Schaffer, MD; Representative Jim Kasper (R-26); Representative Don Vigesaa (R-23); NDMA member Darin Leetun, MD; (seated) NDMA Executive Director Courtney Koebele; Governor Doug Burgum, NDMA President Fadel Nammour, MD