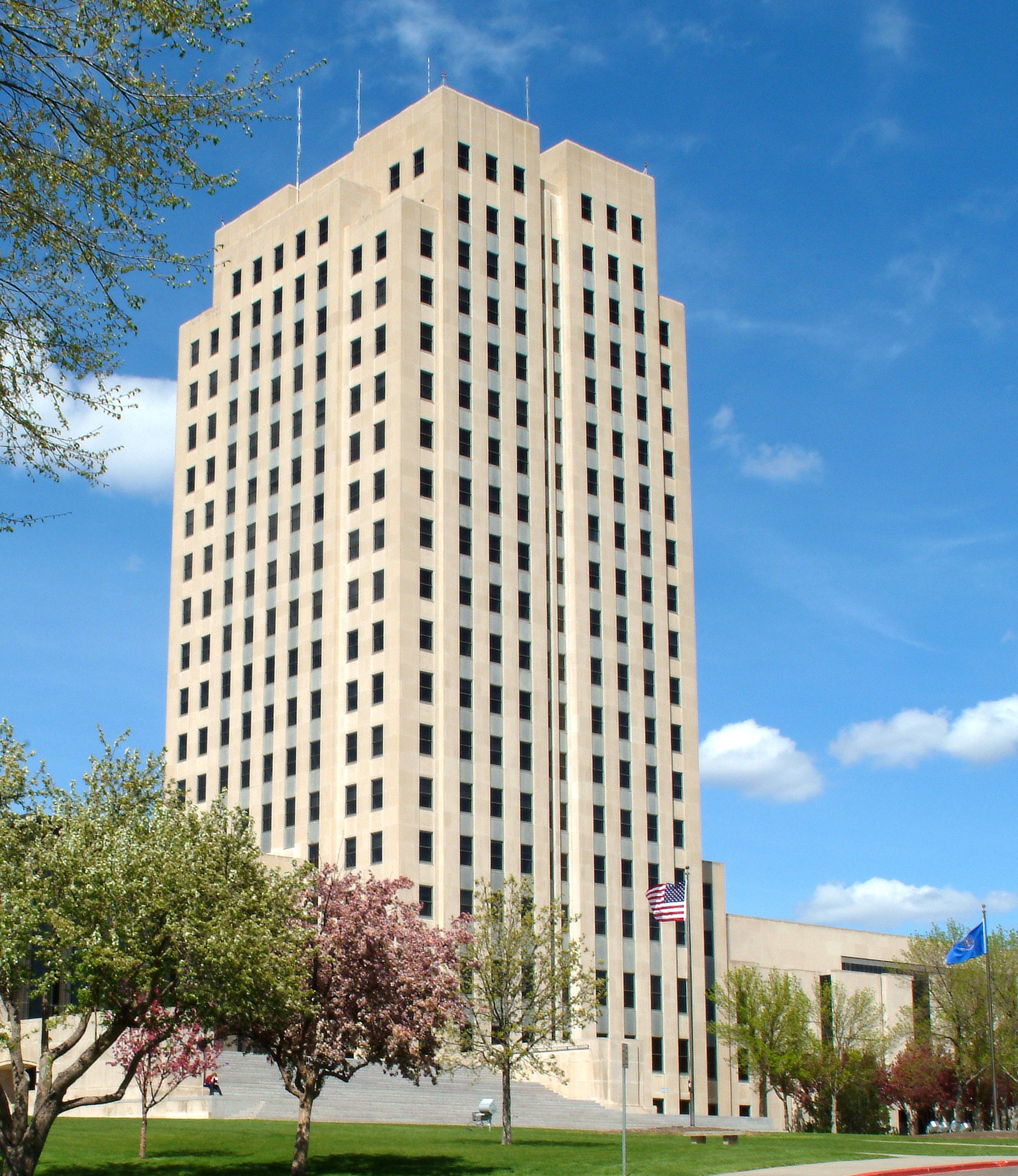 ---
67th Legislative Special Session
Governor Burgum convened a special session of the the North Dakota 67th Legislative Assembly to address required legislative work on redistricting and appropriation of federal coronavirus funds. The power-packed special session, which began on November 8 and carried through for only five days, also addressed tax relief, critical race theory, and COVID-19 vaccine-related bills. Here is a brief review:
Vaccination Bills
The North Dakota Legislature was under immense pressure to pass a vaccine bill. Nine vaccine bills were filed in the delayed bills committee, but only three were approved to go to hearing. Two of those were passed and signed by the governor.

HB 1511 A BILL relating to limitations on requiring documentation of COVID-19 vaccinations, antibodies, and post-transmission recovery status and employer-required COVID-19 vaccinations

HB 1514 A BILL relating to a hospital patient's right to try off-label use drugs, a hospital ban on discrimination based on vaccine status, pharmacist fulfillment of off-label drug use prescriptions, and the board of medicine's authority to bring disciplinary actions.
Vaccine Mandates
HB 1511 addressed vaccine documentation/passports, and the testing or vaccination requirements that employers may impose.
The state department of health may not create, administer, provide, or contract for electronic machine-readable code or a vaccine passport. (QR code)
A state entity may not require documentation before providing access to property, funds, or services about COVID 19 vaccination status.

EXEMPTION: Does not apply to a correctional facility, state hospital, or public health unit.

Private business may not require documentation of COVID-19 vaccination status.

EXEMPTION: Does not apply to a healthcare entity, long term care providers, or non-profits that do not sell a product or service, such as Honor Flight.

If a business, including a health care entity, requires a COVID-19 vaccination for employment, it must allow for:

an antibody test exemption (6 months)
a periodic testing option
or a medical, religious, philosophical, or moral belief exemption.

If under a federal mandate (CMS, OSHA, or federal contractor) the law does not apply.
A great deal of discussion surrounded the federal lawsuits. In the event federal requirements were repealed – then the mandate exemptions must be followed.
Ivermectin
HB 1514, as filed, required pharmacists and hospitals to dispense ivermectin, to treat COVID, disregarding any professional discretion.
Bill was amended to prevent any disciplinary action against NP, MD, DO, PA or pharmacist solely based upon prescribing or dispensing ivermectin for treatment of COVID.
A third bill - HB 1510, which DID NOT pass, would have prohibited vaccination documentation requirements in both the public and private sectors, with only exemptions for nursing homes.
Critical Race Theory
Bills addressing critical race theory passed, which include the following:
Prohibits the teaching of critical race theory in public K-12 schools.
Defines critical race theory as the theory that racism is not merely the product of learned individual bias or prejudice, but that racism is systemically embedded in American society and the American legal system to facilitate racial inequality.
Even though there was no evidence provided that critical race theory is being taught in the state, lawmakers felt the pressure to pass a pre-emptive bill.
American Recovery & Protection Act
A total of $944,634,705 of American Recovery & Protection Act (ARPA) funds were allocated and $62,867,810 was left for the 2023 legislative session to allocate. The purpose of these funds was one-time spending supporting infrastructure needs. Approved funding projects include:
Nursing homes – received $25M to be divided between LTC, basic care and assisted living
Broadband - $45M
Veterans' Affairs Fargo medical center: $500,000 for construction, $147,000 for transportation
North Dakota Department of Health: $15M for state lab improvements
UND School of Medicine and Health Sciences: $2.1M for hyperbaric oxygen therapy
State Hospital: $350,000 for nursing staff retention
Rugby Hospital: $1M
North Dakota Department of Human Services: $4M for community based behavioral health, $3M for substance use disorder treatment voucher system grants, $1.5M for alternatives to abortion services, $17M to the department of human services to expand childcare services and $2.5M for DD providers.
$15M to the North Dakota Department of commerce for a local workforce development incentive grant program to support efforts to recruit, retain, and retrain workers
$5 million to the department of commerce for a technical skills training grant program and a workforce innovation grant program
Free through Recovery (through DOCR) – received $3M.
Medicaid 12 Months Post-Partum
Included in the bills was a $600,000 spending authority to the North Dakota Department of Human Services for a Medicaid postpartum coverage program.
Income Tax bills
Two bills addressing tax relief passed - one relating to an income tax exclusion for social security benefits, and one relating to an individual income tax credit of $350 per taxpayer/$700 for married couple (for two years).