Welcome to the NDMA Annual Meeting Information Page!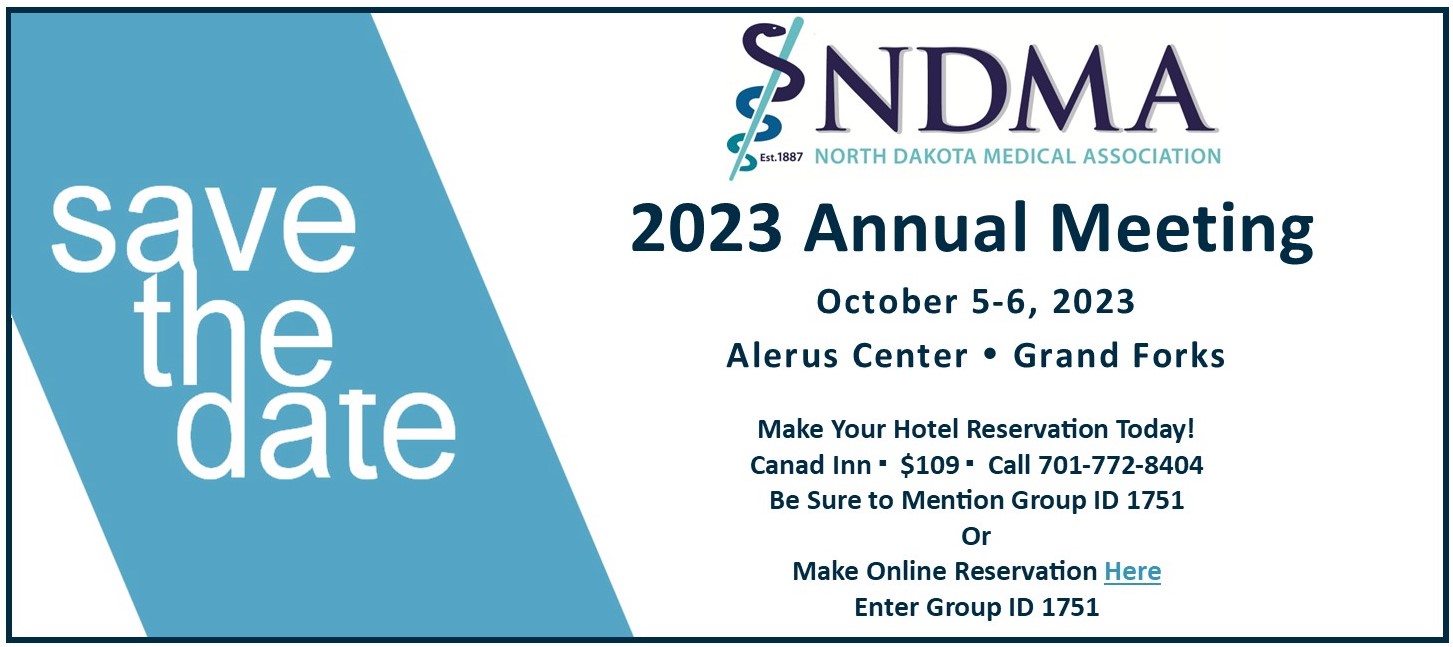 The North Dakota Medical Association is working on finalizing details to the Fall 2023 NDMA Annual Meeting.
Here is what we know so far:
The Event will be held in Grand Forks, Alerus Center.

Rooms can be reserved now at the Canad Inn using this link.

The meeting will be held in conjuntion with the ND Chapter of the American College of Physicians.

Award nominations are open until August 31. Awards will be given to:

Physician Community and Professional Services

Friend of Medicine

COPIC Humanitarian
To nominate someone for an award, or to learn more use this link.